Jonas Kaufmann: the great pretender | Music | The Guardian
And, just for the record, it wasn't the fifth row, it was the stage right balcony box.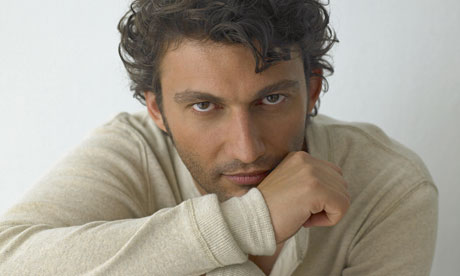 With his matinee idol looks, unruly dark curls and come-to-bed eyes, he's won the hearts of legions of fans across the world. But now the 42-year-old opera star Jonas Kaufmann– who also happens to possess one of the finest tenor voices of our time – would like to set the record straight: he is not just a handsome face. "As much as you want to give every hair of yourself to this profession, there has to be a difference between you as a performer on stage and you as a private person, and very often now, it happens that those two things are combined, or misinterpreted," he says. "People are getting confused about what is reality and what is opera."

His admirers send him letters, he says. "They say things like: 'I was the girl in the fifth row with the glasses and you were only singing for me, and what are we going to do now?' It's amazing and sometimes frightening that you have the power and potential to, manipulate people in such a way." But doesn't he take these comments as a compliment? "Yes, but sometimes I wonder what do they think that I am: am I really this evil guy, this sex monster like the Duke in Rigoletto… Read more.